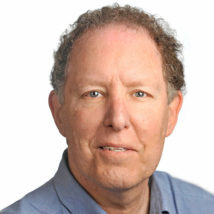 Bruce Bower
Behavioral Sciences Writer, Science News
Bruce Bower has written about the behavioral sciences since 1984. He often writes about psychology, anthropology, archaeology and mental health issues. Bruce has a master's degree in psychology from Pepperdine University and a master's degree in journalism from the University of Missouri. Following an internship at Science News in 1981, he worked as a reporter at Psychiatric News, a publication of the American Psychiatric Association, until joining Science News as a staff writer. In 1996, the American Psychological Association appointed Bruce a Science Writer Fellow, with a grant to visit psychological scientists of his own choosing. Early stints as an aide in a day school for children and teenagers with severe psychological problems and as a counselor in a drug diversion center provided Bruce with a surprisingly good background for a career in science journalism. Support Science Journalism
Science News Explores is a nonprofit. Support us by donating now.
Donate
All Stories by Bruce Bower
Archaeology

Indigenous peoples of the Americas developed self-rule long before the pilgrims arrived or the U.S. Constitution was written.