Resources for using Science News Explores for teaching and learning
Free resources to help students in the classroom or at home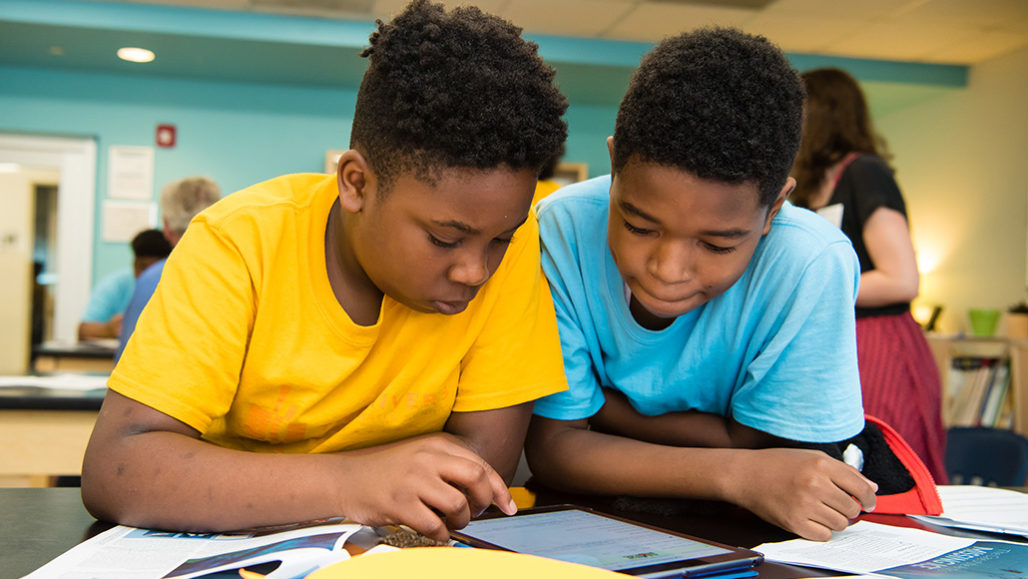 Science News Explores publishes stories about recent research and current events across the full breadth of STEM fields. We offer several types of articles, including weekly features. Our articles are written for readers grades 5 and up, and many are paired to Science News articles appropriate for readers grades 9 and up.
Each article is associated with free additional content that can aid in learning and boost impact in classrooms and on overall science literacy. Some of these learning-specific resources are available to all website readers; others are available for free with registration.
Find out more about these resources as they're updated by signing up for The Cheat Sheet, our weekly newsletter for educators and parents.
What's in this guide
Article types
News Stories: The latest in science news, written for everyone. These are shorter news pieces (typically 350 to 800 words), usually focused on a single research study or advance.
Features: Published weekly (usually on Thursday), these longer pieces (around 1,500 to 2,400 words) have a broader focus and include reference to several scientists and research projects.
Explainers: Science News Explores offers explainers on many topics, from areas of the brain to the greenhouse effect. Each is designed to help teens and others take a little deeper dive into the concepts that underlie the science and research we cover. Look for these explainers as convenient sidebars within news stories and features. Find a selection of our most-popular topics here, or check out the full collection.
Scientists Say: This series features a new vocabulary term every week. Want to know what "keratin" is, or how to pronounce "niche"? Find out here. Each term is defined, used in context and accompanies an audio clip so that students can hear how the words are pronounced. Scientists Say fulfills Common Core English Language Arts standards for reading informational text. Check out the full list of words here.
Experiments: In this series, we take students through real scientific research projects, showing kids how to apply the scientific method to develop their own experiments. We take normal classroom demonstrations and turn them into full experiments, with hypotheses, methods, results and analysis.
Let's Learn About: This series presents a handful of stories on a topic, such as the sun or electric eels, along with relevant Scientists Say and explainers, a new word find puzzle and a link to fun content from somewhere on the internet, like an animal cam. These collections are meant to help kids learn more about a topic in STEM — with a bit of fun. Check out the full list of Let's Learn About stories here.
Cool Jobs: Scientists aren't just people working in labs wearing white lab coats. This series offers dozens of feature-length articles about careers in science, technology, engineering and math. From scientists who study volcanoes to those who study art, crime scenes or pets, this series has something for everyone.
Invention and Innovation: Students today are growing up amidst a proliferation of new technologies. This series offers news stories on the latest in scientific innovations, from wet suits inspired by sea otters to tiny robots that work in teams. This series is made possible with generous support from the Lemelson Foundation.
Analyze This: This series explores science through data, graphs, visualizations and more. Students are asked to interpret a visualization — and sometimes graph the original data. The series is intended to provide teachers with an easy-to-use tool for classroom learning about data interpretation.
Technically Fiction: These stories look into the science behind fiction, from Harry Potter and bigfoot to what it would take to make an elephant fly.
Wild Things: These stories use the graphic format of cartoons to tell fun stories about recent research in the realm of animal science.
Student Science Competitions: The Society for Science, which publishes Science News Explores, runs three student science competitions throughout the year: Broadcom MASTERS, the Regeneron Science Talent Search and the Regeneron International Science and Engineering Fair. Science News Explores covers each event through profiles of competitors and highlights of winners.
Navigating Science News Explores
Menu: Find links to story types, collections, classroom questions and more under "Explore" in the top navigation bar.
Topics: Stories are grouped into topics, such as "space," "life" or "earth." Each topic and any associated subtopics can be viewed in the dropdown menu at the top right of the page.
Search: Articles can be searched by keywords using the search bar at the top right of the page, located above the topics. You will then be able to narrow your search results by topic, date, NGSS or readability score. Add "questions" to your search to bring up classroom questions associated with that keyword.
Share on Google Classroom and more: Below the main image on every story, find share buttons for Google Classroom, Pinterest, Twitter, Facebook and Reddit, along with buttons to let you print the article or share it over e-mail.
Classroom resources available to everyone
Further readings: Each article includes three further readings on the topic, located to the right of the story text. These links lead to other articles about similar topics, allowing teens to dig into a topic more deeply, following their scientific curiosity.
Power words: Each article comes with a set of "Power words" located beneath the text. These glossary terms help students understand the scientific words they may encounter in the news. Power words support Common Core English Language Arts standards for reading informational text.
Citations: Most articles will include a citation to any scientific research paper, report or meeting presentation referred to in the piece. The citation also includes a link, where available, so that educators and students can check out the primary sources of data and analyses that serve as the basis of news. This can be found at the bottom of the story page.
Additional classroom resources free with registration
Educators and parents may access the classroom resources listed below by providing an e-mail address in the classroom resources box on the upper right of the story. (We are trying to better assess how educators and parents use our site. We will not sell your e-mail address, but we may contact you with questions to help in our assessment. We promise not to spam you!) Once you enter your e-mail once, you will not be asked again for 30 days, or unless you use a different device to access the site.
Readability level: Each article includes a readability score, indicated by a Flesch-Kincaid grade-level score of 6.0 to 9.0, which corresponds roughly to grade/year in school. You can also search for stories within a specified readability range.
Classroom/discussion questions: As of fall 2020, most articles contain a link to a series of classroom questions. The questions are broken into groups to be answered before, during and after reading to enhance reading comprehension. Some questions also can be used to stimulate classroom discussions. You can easily find these questions by searching for a topic plus "questions."
Word find: Each feature-length article and entry from the Let's Learn About series contains a word find puzzle, incorporating Power Words used within the article.
Another version in Science News: Many Science News Explores stories have a corresponding version in Science News. Science News stories tend to use more advanced terms and more complex sentence structures — and thus read at an upper high school to college-level Flesch-Kincaid score. In some instances, educators may wish to have some of their students tackle the Science News version and other students the one in Science News Explores. Both are written by the same team of renowned journalists and contain the same facts, citations and sources.
Next Generation Science Standards: Many stories contain codes related to the Next Generation Science Standards that they support. In addition, stories are searchable by the appropriate middle-school or high-school codes.
More great resources from Science News Learning: Science News Learning offers a digital library with more than 300 original STEM-related lesson plans that are connected to Science News and Science News Explores articles. They cover the breadth of the sciences. Lesson plans include comprehension questions, discussion prompts and activities that engage students with core high school and middle school concepts. All materials are tagged with Next Generation Science Standards.
Educators can access the lesson plans (for free) by providing an e-mail address when prompted. Public school educators who would like to join the program, which includes print copies of Science News mailed to your school along with other professional learning opportunities, can find out more information or sign up here.
Science News Explores, Science News and Science News Learning are all part of the Society for Science.