About Us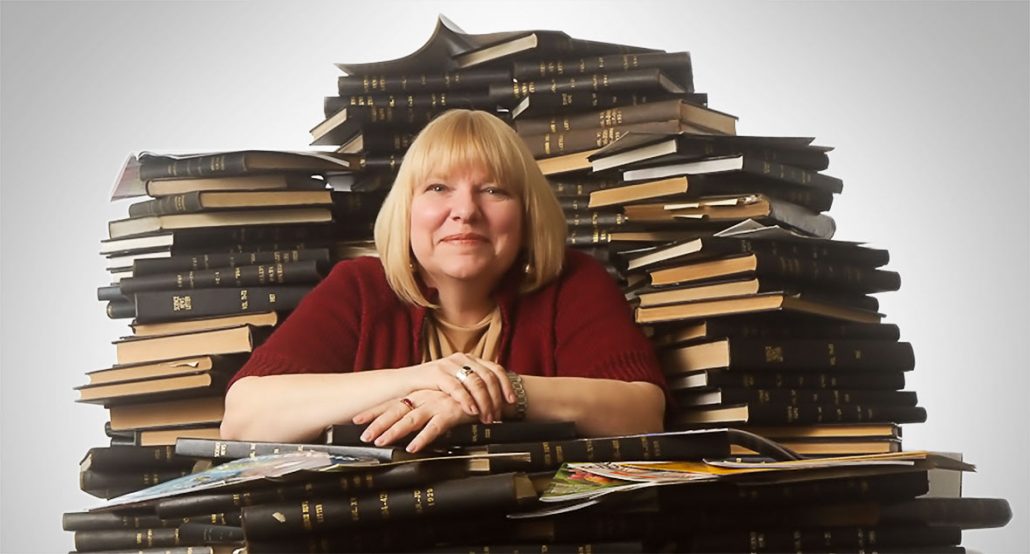 Who we are
Science News Explores is an award-winning publication dedicated to providing topical stories on current events in science, technology, engineering and math (STEM) for children ages 9 and up, their parents and educators. Founded in 2003 as Science News for Kids, the digital magazine underwent a major redesign 10 years later, including a name change to Science News for Students. Known as Science News Explores since summer 2022, the magazine's website publishes daily news and features online — all free of cost. Since May 2022, Science News Explores also offers a low-cost, subscription-based print magazine, published 10 times a year.
As our name implies, this is journalism that highlights the latest, most important and most intriguing findings emerging across the research spectrum, from astronomy to zoology. Stories are reported by experienced science journalists, many with PhDs in the fields on which they write. And that reporting has been winning accolades regularly.
The online magazine posts both shorter news stories — including the occasional multi-panel comic — and more comprehensive features. All are written with a vocabulary and sentence structure appropriate for readers 9 to 14 years old. But the breadth of technical subjects, tone and ease of reading continues to make Science News Explores a go-to source for adults, too.
Middle- and high-school teachers turn to Science News Explores for timely accounts of new developments throughout STEM. To aid educators, stories contain a readability score and Next Generation Science Standards codes, which allow teachers to align our news and related stories with core concepts being taught in U.S. classrooms. Many stories also have a version written for more advanced readers, published by Science News. Such pairings allow teachers to find a version of that story best suited to the reading ability of a particular student.
To boost STEM literacy, all stories contain glossary terms — called Power Words. New terms are introduced weekly through the Scientists Say series. Many online stories also have extra materials to aid in classroom use, such as explainers, citations and classroom questions. Discover more of the many offerings from Science News Explores on the Education Resources page.
Science News Explores is part of the Science News Media Group. This program of the Society for Science, a nonprofit 501(c)(3) membership organization, is dedicated to public engagement in scientific research and education. Science News Explores helps to fulfill the Society's mission by connecting the latest in scientific research to learning both in and outside of classrooms.
Since its founding in 1921, the Society (then known as Science Service), has been sharing the excitement of science and research with the public. That started with the launch of its flagship publication, Science News-Letter. The publication was redesigned as a magazine in 1926. It quickly grew into a prime source of science news for libraries, schools and individuals. Renamed Science News in 1966, this award-winning magazine now attracts millions of readers each month to its daily online and biweekly print publications.
The Society for Science also runs world-class science-education competitions for youth — the Regeneron Science Talent Search (STS), the Regeneron International Science and Engineering Fair (ISEF) and Broadcom MASTERS. Today, the Society is committed to providing concise, accurate science news and inspirational opportunities to over 115,000 subscribing members, the 50,000 worldwide alumni of our competitions and millions of unique online visitors and social media followers.
For journalists:
If you are a science journalist interested in writing for Science News Explores, send an e-mail to Janet Raloff with your pitch, clips and resume.
Contact us
For general questions, email sne@sciencenews.org
Send questions and comments about the print magazine to explores@sciencenews.org
For questions about subscriptions, email subscriptions@snexplores.org or call 1-855-478-5081
Science News Explores
1719 N Street, N.W.
Washington, D.C. 20036
(202) 785-2255
Staff
Science News Explores
Janet Raloff | Editor, Digital
Sarah Zielinski | Editor, Print
Jill Sakai | Assistant Managing Editor
Lillian Steenblik Hwang | Associate Digital Editor
Maria Temming | Assistant Editor
Aaron Tremper | Editorial Assistant
Contributing Editors: Siri Carpenter, Jenny Cutraro, Mary Beth Gardiner, Chris Gorski, Susan Watt, Carolyn Wilke
Contributing Writers: Stephen Ornes, Alison Stevens, Kathiann Kowalski
Science News Media Group
Maya Ajmera | Executive Publisher
Michael Gordon Voss | Publisher
Nancy Shute | Editor in Chief
Society for Science
Stephen Egts | Creative Director