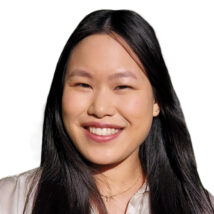 McKenzie Prillaman
Science Writing Intern at Science News, Spring 2023
McKenzie Prillaman is the Spring 2023 science writing intern at Science News. She holds a bachelor's degree in neuroscience with a minor in bioethics from the University of Virginia. She also studied adolescent nicotine dependence as a postbaccalaureate fellow at the National Institute on Drug Abuse. After figuring out she'd rather explain scientific research than conduct it, she worked at the American Association for the Advancement of Science and then earned a master's degree in science communication from the University of California, Santa Cruz. Her work has appeared in Nature, Scientific American, Mongabay, Eos and the Mercury News, among other publications. Support Science Journalism
Science News Explores is a nonprofit. Support us by donating now.
Donate
All Stories by McKenzie Prillaman
Brain

Researchers have built a "connectivity map" of all the nerve cells in the larval fruit fly brain and how they link together.