Our great journalism just got a new look
Access to many of our more popular features is now easier than ever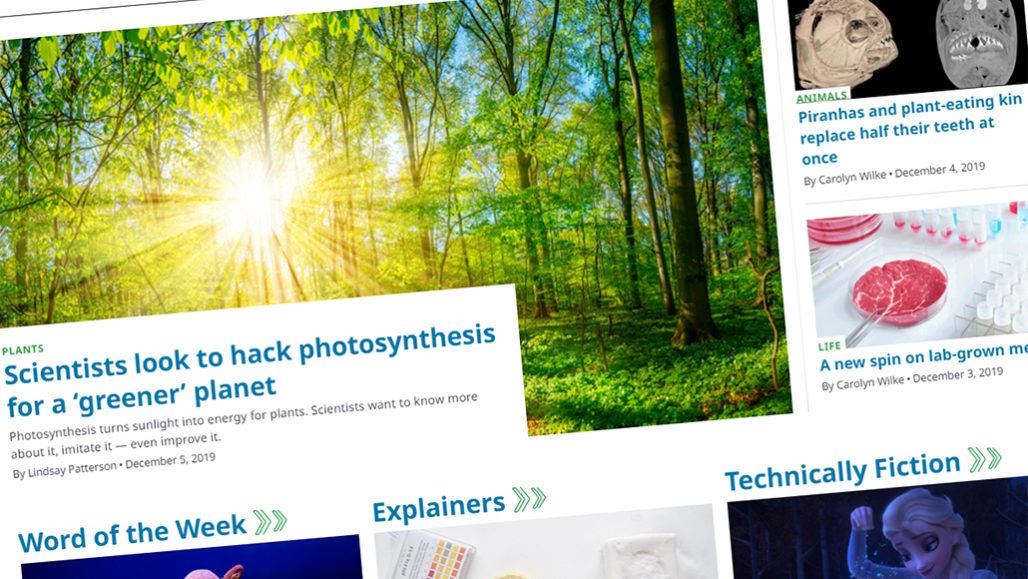 Every few years, websites need a sprucing up. We've just polished ours and made some big changes behind the scenes to give readers a smooth, more inviting experience. But don't worry, the same award-winning journalism will be arriving daily to screens big and small — and still for free.
The biggest changes start at the homepage. The newest posts are still at the top. Then, we've pulled out some of your favorite article series just below the latest stories. Among these are the Explainers that allow readers to take a deep dive into concepts mentioned within a story. We'll highlight three different series here, each with one with a featured article and a link to more in that series.
We use lots of pictures in our stories, and when we can, we include charts, videos and audio recordings. The "Watch This" section of the homepage highlights stories with multimedia in them that help readers understand the story. You can also see a list of stories with multimedia at this link.
Sometimes readers want to choose what they read by topic. At the bottom of the homepage, we've got the latest three stories from each of our eight most sought-after categories.
You can also look at stories in any topic using the navigation at the top of any page.
That navigation provides quick access to several useful pages. Under sections, you'll find the Collections page, round-ups of stories on specific topics. You'll also find quick links to many of our article series, like Cool Jobs and Experiments.
Also under "Sections" is a listing of all of our Classroom Questions that accompany some of our stories. Teachers can find even more tips to boost the impact of our current events in their classrooms by clicking For Educators in the upper-right of the page (or in the menu on your phone) — or in the link at the bottom right under More Information.
And to learn more about Science News for Students, stop by the About Us page. A great bunch of people put together a stimulating collection of news and more each week. And you can read about many of them here.
Welcome to the new Science News for Students.