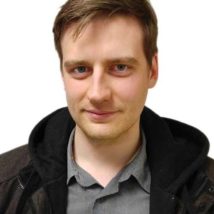 Mike Denison
Audience Engagement Editor, Science News
Mike Denison is the audience engagement editor at Science News. Before joining the staff in 2017, he was a social media producer at The Palm Beach Post. A native of the Philadelphia suburbs, he graduated from the University of Maryland, College Park in 2014 with a double major in journalism and psychology. When he's not obsessing over web analytics and sharing the right news with the right people online, he's probably listening to some weird band you've never heard of, anxiously awaiting Philly's next major sports championship or excitedly raving about Wawa. Support Science Journalism
Science News Explores is a nonprofit. Support us by donating now.
Donate
All Stories by Mike Denison
Animals

High-speed cameras reveal desert kangaroo rats' lightning-fast defensive moves.