Scientists Say: Parasite
These organisms benefit while their hosts suffer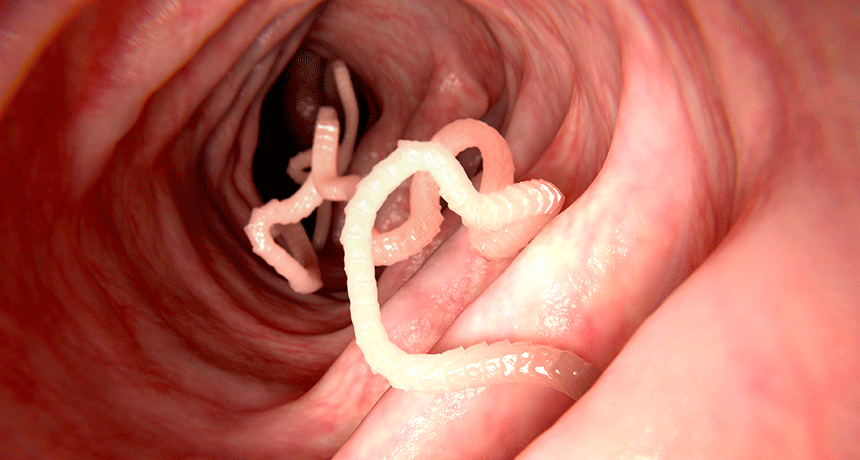 Parasite (noun, "PAIR-ah-syt")
This is an organism that lives on or in another organism known as a host. Parasites are terrible guests. A parasite benefits from its host, but the host suffers. The relationship is called parasitism.
Parasites can feed off the food a host eats, bite a host for food or burrow inside a host to lay their eggs. This causes harm to the hosts — they can't get as much food or suffer from itchy bug bites, for instance, and might become sick.
Parasites that live inside a host — such as hookworms and ringworms — are called endoparasites ("endo" is from Greek and means "inside"). Parasites such as lice and fleas that live outside a host are called ectoparasites ("ecto" is also Greek and means "outside").
In a sentence
Parasites living inside a seal pup's poop are so delicious that gulls will bite the babies in the butt to get at them.
Check out the full list of Scientists Say here.