Scientists Say: Petrichor
That lovely smell after a rainstorm has a name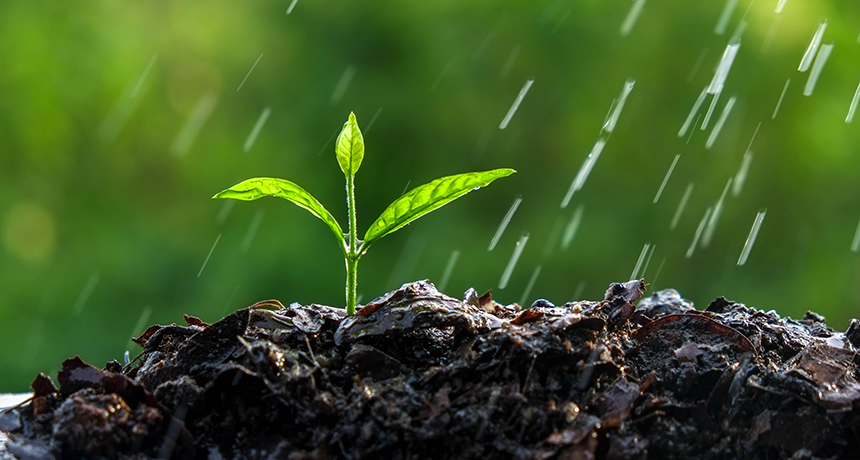 Petrichor (noun, "PEH-trih-core")
This is the smell that rises from dry ground when it rains. But it isn't the smell of water. Instead, petrichor comes from plants and bacteria. Plants release long chain molecules called fatty acids. The chains break down into small molecules that we can smell. Soil bacteria, meanwhile, produce a chemical called geosmin (gee-OZ-men). Combine the broken-down fatty acids and geosmin and you get petrichor. But petrichor doesn't actually smell until it rains. When water droplets hit the soil, they trap bubbles of air under them. The bubbles rise through the raindrop. When they spray out into the air as a fine mist, they carry the smell of petrichor up into our noses.
In a sentence
The next time it rains, step outside and smell the petrichor.

Check out the full list of Scientists Say.