Scientists Say: Quartile
This refers to a number which helps divide a group of something into fourths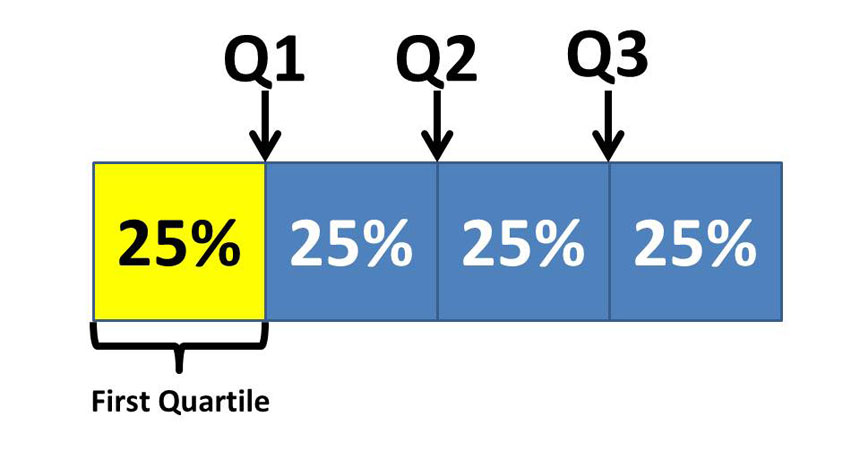 Quartile (noun, "KWOR-tyle")
Three points which divide a data set into four equal groups. If a group of numbers is divided evenly into four parts, the number that falls between the first and second fourth is the first quartile. Scientists also refer to the fourths themselves as first, second, third and fourth quartiles. A quartile is a type of quantile, which divides up a set into equal parts. For instance, if a set of something is divided into thirds, there are tertiles; when the set has five parts, there are quintiles.
In a sentence
The first quartile is also the 25th percentile.
Follow Eureka! Lab on Twitter
Power Words
(for more about Power Words, click here)
quantile  One of several equal parts of an ordered data set. If there were three equal parts, each would be known as a tertile. If there were four, each would be a quartile. If there were five, each would be a quintile.
quartile  Values that divide a list of numbers into quarters or fourths. Scientists also often refer to each individual fourth as a quartile.