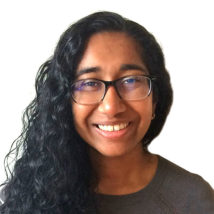 Carolyn Wilke
Contributing Editor, Science News Explores
Carolyn Wilke earned her Ph.D. in environmental engineering at Northwestern University, where her research drew on the fields of environmental chemistry, materials science and toxicology. She got her start in science writing by blogging for HELIX, Northwestern's science magazine and wrote as a AAAS Mass Media Fellow at The Sacramento Bee. Now a freelance science writer. Carolyn worked as a staff writer at Science News Explores and interned at Science News and The Scientist. When not delving into a new scientific discovery, you might find Carolyn behind her sewing machine or trying to amuse her cat. Support Science Journalism
Science News Explores is a nonprofit. Support us by donating now.
Donate
All Stories by Carolyn Wilke
Space

Scientists have gotten their earliest look yet at a black hole ripping up a star.