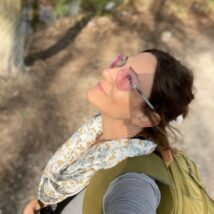 Jennifer Junghans is fascinated by planet Earth and all its creatures. She loves writing about science, from the cells in our bodies to elephants. The best part of writing for her is inspiring a sense of awe and wonder in others.
She's written for lots of magazines, including Highlights for Children, and particularly enjoys writing for young people. She also enjoys reading her essays about wild animals on the radio program, "Living on Earth." She has degrees in biology and horticulture, and she completed a creative writing program. She wishes she could go to school forever.
She loves to bird, kayak, read, travel, practice her German and spend time in nature. She dreams of living in a tiny home and swimming with whales and marine iguanas. Support Science Journalism
Science News Explores is a nonprofit. Support us by donating now.
Donate
All Stories by Jennifer Junghans
Life

Life as we know it depends on the coordination of structures inside cells — whether a living thing has only a single cell or trillions of them.