Academy helps science teachers up their game
The National Science Teachers Association offers a year-long learning program for early-career educators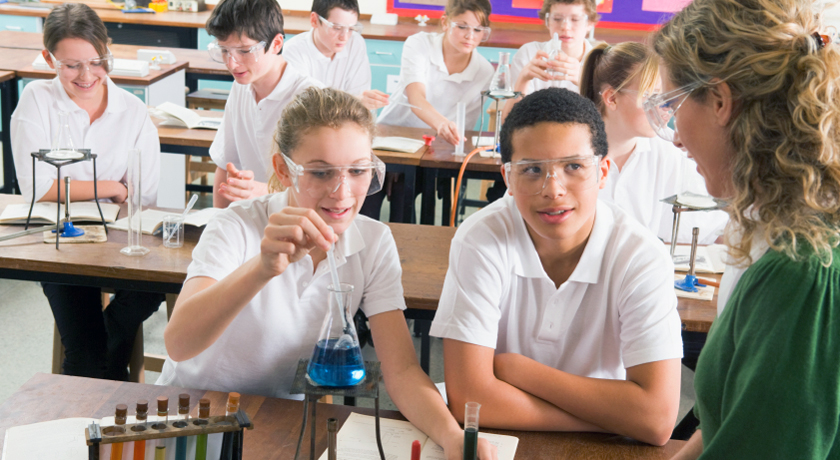 During their first few years, teachers easily can feel lost. Many would like more support services and easier access to the professional development that could make them better educators. In fact, 40 to 50 percent of teachers end up so dissatisfied that they leave teaching within the first five years.
The National Science Teachers Association is trying to change that with a new professional development program. This New Science Teacher Academy is currently accepting applications for 30 available spots in the 2014 to 2015 school year. Middle and high school science teachers in their second through fifth years of teaching can apply for the program, which runs over one academic year.
A veteran science teacher will provide each fellow one-on-one mentoring. The program also hosts a private online discussion forum. There, participants can network with each other and participate in mock-teaching situations to bolster their teaching skills. Teachers also participate in online webinars to discuss issues they're facing in their classrooms.  
Finally, NSTA will provide fellows a free trip to its national conference (next year, it's March 12 to 15 in Chicago). There, academy fellows can finally will meet in person and attend special seminars.
John Putnam is the assistant executive director of services at NSTA. He advises applicants to think about "how the academy will empower you as a teacher" before they apply. Applications will be accepted through August 22.
Follow Eureka! Lab on Twitter