Congo's Ebola outbreak declared a public health emergency
There's a high risk of the deadly virus spreading to neighboring countries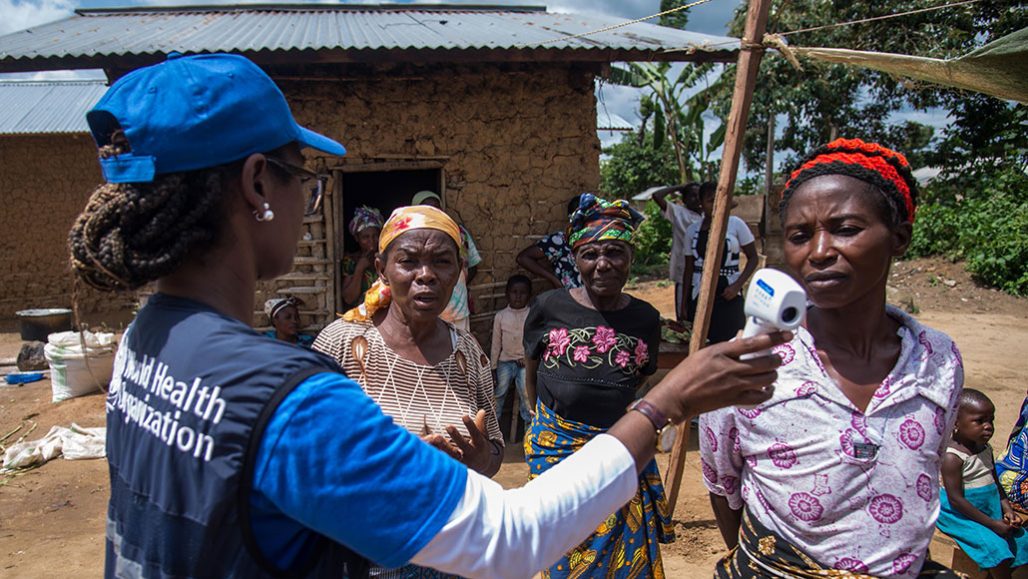 The Democratic Republic Congo has been in the grips of an Ebola virus outbreak for a full year. The World Health Organization (WHO) has now declared the central African nation's outbreak a public health emergency. That's due to a high risk of the deadly disease spreading to neighboring countries.
Tedros Adhanom Ghebreyesus is the Director-General of the WHO. He announced the emergency during a July 17 news conference. However, the outbreak does not pose a global threat, he said.
"Our risk assessment remains that the risk of Ebola spread in the Democratic Republic of Congo and the region remains very high," said Tedros at the conference. But, he added, "the risk of spread outside the region remains low."
The Ebola outbreak began in Congo on August 1, 2018. The virus causes a serious infection. People who get it can suffer from fever, muscle pain, diarrhea and bleeding inside or outside of the body. Many infected people die. Through July 15 of this year, this outbreak had a total of 2,512 reported cases. The disease has killed 1,676 of those people.
New cases prompted the WHO's emergency declaration. In July, the first case was confirmed in the city of Goma. Goma is the capital of Congo's North Kivu Province. Thousands of people pass through the city daily on the way to and from the neighboring country of Rwanda. The patient in Goma had traveled from the Congolese city of Beni. Beni is at the center of the outbreak. That patient has since died.
Ebola has also reached Uganda, which borders both Congo and Rwanda. Three cases appeared in Uganda in June, and another in July. Those patients had all traveled from Congo. WHO said there are no confirmed cases of Ebola starting in Uganda.
In a statement, WHO called on other countries to work together to help fight the outbreak. Borders and trade routes in the area should be kept open, the statement noted. Travel restrictions "can actually hamper the fight," said Tedros. That's because they "force people to use informal and unmonitored border crossings, increasing potential for the spread of the disease."