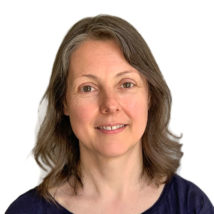 Aimee Cunningham
Biomedical Writer, Science News
Biomedical writer Aimee Cunningham is on her second tour at Science News. From 2005 to 2007, she covered chemistry, environmental science, biology and materials science for Science News.  Between stints Aimee was a freelance writer for outlets such as NPR and Scientific American Mind. She has a degree in English from the University of Michigan and a master's degree in science journalism from New York University. She received the 2019 Award for Excellence in Science and Medical Journalism from the Endocrine Society for the article "Hormone replacement makes sense for some menopausal women." Support Science Journalism
Science News Explores is a nonprofit. Support us by donating now.
Donate
All Stories by Aimee Cunningham
Animals

Amphibian deaths from a fungal disease may have led to more mosquitoes — and an increase in malaria cases in Costa Rica and Panama.