Introducing the Transparency Project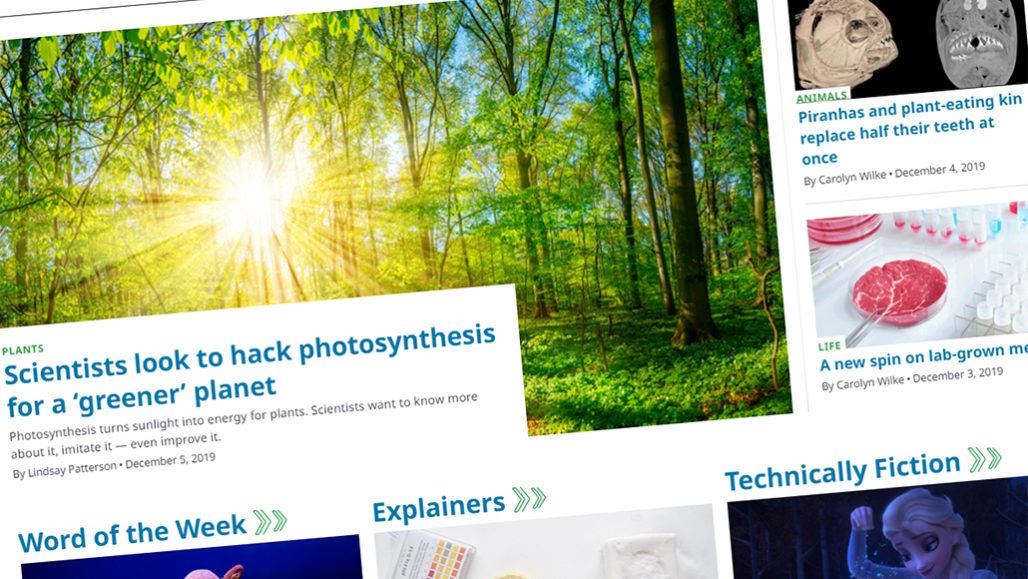 Last year, we journalists at Science News for Students and our sister publication Science News realized that many things about what we choose to cover — and how — is clear to us but may not be clear to our readers. Such confusion has given some people reasons to be skeptical of news organizations. So the Science News team launched the Transparency Project. It was done in collaboration with News Co/Lab at Arizona State University. As part of that project, Science News added additional context to some of its stories. The goal was to show journalistic processes and share how some tricky situations were handled. Here's one example.
The feedback from Science News readers has been overwhelmingly positive. Reader responses encouraged Science News to keep this project going well beyond its original time frame. One recurring theme in that feedback was the project's usefulness as an educational tool, especially as media literacy becomes increasingly important in the classroom and in the world at large.
To that end, Science News for Students is now also taking part in the Transparency Project. Versions of stories that first ran in Science News will share the "About This Story" sidebars. In them, reporters will answer questions such as "Why are we doing this story?" and "How did we take steps to be fair?" These sidebars will include a link to a survey where you can tell us if you found the additional context helpful (be honest!). And we'll be keeping our eyes out for ways to discuss transparency in ways tailored to Science News for Students.
We hope that by showing our work, we can help maintain your trust in a news landscape full of misinformation and confusion. If you find these sidebars helpful, in a classroom setting or otherwise, let us know. And if you think there's room for improvement, let us know that too. We'd love to know how we can better serve you.
Here are stories that have additional Transparency Project content. This list will be updated.