Outbreak of lung disease, including 5 deaths, tied to e-cigarettes
Government agencies can't say whether everyone has same disease or just similar symptoms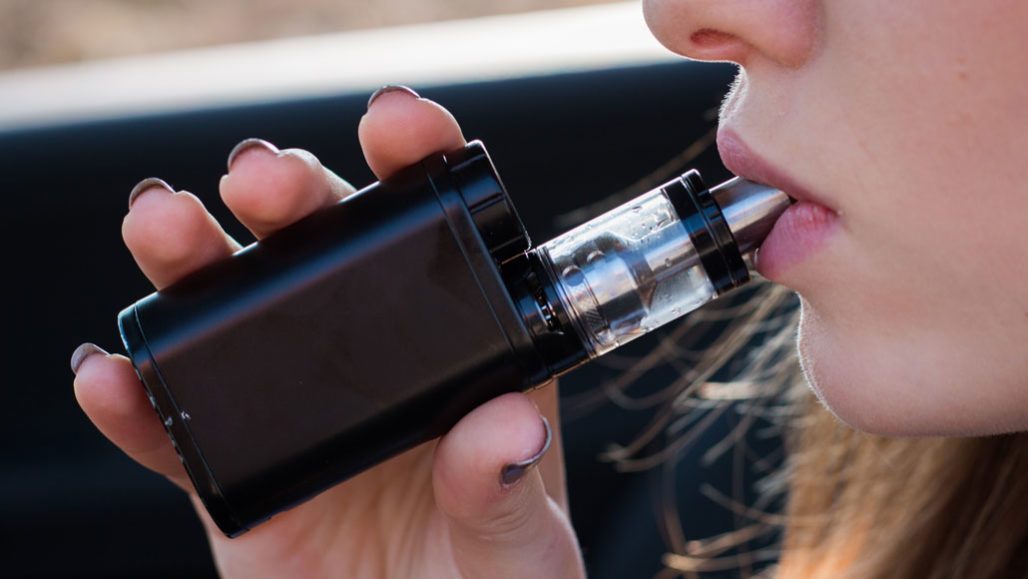 The U.S. Centers for Disease Control and Prevention reports that large numbers of e-cigarette users have been hospitalized with severe lung disease. Since June 28, there have been at least 450 cases reported across 33 states and one U.S. territory. Most were teens and young adults. Most worrying: There have been five deaths.
"So far, no definitive causes have been established," said Dana Meaney-Delman. She is part of the lung-injury-response group at the CDC in Atlanta, Ga. She spoke at a September 6 news conference.
At the briefing, federal and state health authorities said the outbreak might trace to some particular substance vaped. Or, they noted, it might be due to some special type of vaping device. For now, they don't know.
Health officials, including those with the CDC and the U.S. Food and Drug Administration, began issuing periodic updates on the outbreak on August 23. These agencies are working with state health departments to better understand what's behind the outbreak.
Symptoms have included shortness of breath and chest pain. Some people had diarrhea. Others complained of being tired or having gut distress, including vomiting.
Even though the cases appear similar, CDC cautions that "it is not clear if these cases have a common cause or if they are different diseases with similar [symptoms]." All patients had used e-cigs before falling ill.
For now, federal health officials urge people not to vape. They point out that vaping can be especially harmful to kids, young adults and pregnant women.
Not the first sign of risks
Vaping's link to lung risks should comes as little surprise. Earlier studies had shown that e-cig use can lead to chronic lung symptoms and worsened asthma in teens. Some high-school vapers developed "smoker's cough," including chronic bronchitis (Bron-KY-tis) and wheezing.
Teen vaping has sparked alarm among health professionals. Last year, 1 in 5 high schoolers reported recent e-cig use. That's a 78 percent jump over the year before. That finding comes from the National Youth Tobacco Survey. And it prompted FDA to restrict the sale of certain flavors of e-cig liquids — ones with flavors that appeal to teens.
Many of the recently hospitalized e-cigarette users reported having recently vaped THC. It's the ingredient in marijuana that makes people "high." Little research has been done on the lung impacts of vaping pot. However, the American Lung Association suspects that marijuana may produce lung effects similar to what has been seen with typical e-cigarette use.
On September 6, doctors and health officials from several U.S. states released a series of studies describing the new cases. Officials in Wisconsin and Illinois described 53 vapers who had developed severe lung illness. Most were young people who had been otherwise healthy. More than eight in every 10 were male. Nearly one in every three were 17 or younger.
Almost all of the patients were hospitalized. Roughly one-third needed a ventilator to help them breathe. Of 41 patients who gave detailed interviews, 61 percent had vaped liquids containing nicotine. Eight in every 10 had vaped THC products. Nearly half had used both, according to a September 6 report in the New England Journal of Medicine.
Possible suspects eyed in new outbreak
The New York State Department of Health is eyeing one suspect substance. On September 5, it reported that high levels of vitamin E acetate had been found in some vape products containing marijuana. Vitamin E acetate is a dietary supplement. It's also used in some skin care products.
Illona Jaspers studies inhalation toxicology at the University of North Carolina School of Medicine in Chapel Hill. The lungs aren't designed to handle the range of chemicals and toxic materials that can be released by e-cigarettes, she says. Substances that are safe to eat, such as vitamin E acetate or the flavors added to vaping liquids, can pose risks to the lungs. "When you change the route of exposure, you are changing the potential for toxicity," she says.
However, Jaspers notes, even if vitamin E acetate were behind the new outbreak, there are other chemicals released by vaping that could also harm the lungs. "Heavy vapers who got scared by all of this may now have this false sense of security, saying 'Oh, I'm not doing the vitamin E stuff. So I can continue.'" That, she warns, "is a bad idea."
In North Carolina, five patients with illnesses potentially linked to vaping developed a noninfectious form of pneumonia. CDC shared details September 6 in the Morbidity and Mortality Weekly Report. All five said that they had vaped THC concentrates or oils purchased on the street. Doctors diagnosed lipoid pneumonia in the patients. It occurs when oils or fat-containing substances enter the lungs and provoke inflammation.
FDA is testing more than 120 samples of vaping products for a broad range of chemicals. These include nicotine and THC. "The samples we're continuing to evaluate show a mix of results," said Mitch Zeller. He directs FDA's Center for Tobacco Products in Silver Spring, Md. He notes that "no one substance or compound, including vitamin E acetate, has been identified in all of the samples tested."
Lungs are not the only organs at risk
Even before the latest hospitalizations, there were concerns about risks of lung disease. Cell studies pointed to possible immune problems and dental problems. Some studies turned up signs of impaired wound healing, genetic changes and heart risks. In addition, studies have warned of the possibility in teen vapers of nicotine addiction or a transition to smoking conventional cigarettes.
Some health risks being linked to vaping are similar to those seen with smoking conventional cigarettes. Other risks, such as seizures, may be novel and unique to the unusual liquids and high-nicotine exposures possible with certain newer types of e-cigs.
"We do know that e-cigarettes do not emit a harmless aerosol," said Brian King at a press briefing August 23. He works in CDC's Office on Smoking and Health. It's in Atlanta, Ga. The available evidence, he says, indicates that chemicals in an e-cig's vapors "could be problematic" when it comes to lung disease.