This archeologist reconstructs the past with animal bones
Visits to the museum as a kid inspired Pamela Akuku to explore our origins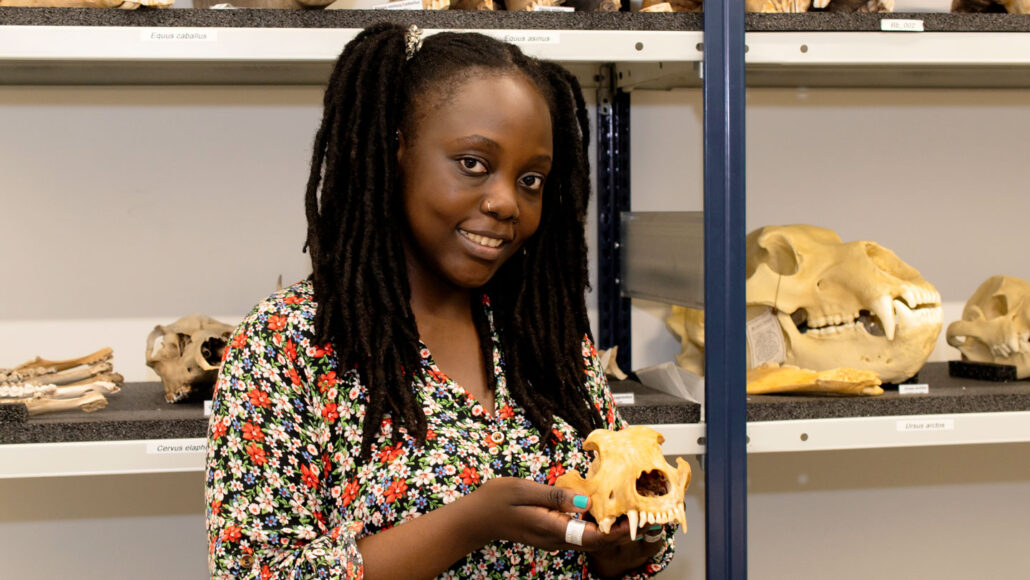 As a kid, Pamela Akuku spent her weekends exploring the National Museums of Kenya in Nairobi, tagging along with her mom who worked there. Akuku became fascinated with the researchers she saw fiddling with complicated equipment and lugging around fossils. "But I didn't know what they were doing at the time," she says. "I kept asking [my mom] about it."
Akuku's mom saw her daughter's curiosity and signed her up for the museum's Young Researchers Club. Akuku soon took part in mock excavations and reconstructed bones. "I enjoyed it so much because I loved reading and puzzles," says Akuku. "And this was a mixture of the two."
The museum experiences helped inspire her career as an archeologist, Akuku says. She is now at the Catalan Institute of Human Paleoecology and Social Evolution (IPHES-CERCA) in Tarragona, Spain, and affiliated with the Rovira i Virgili University. There, she studies how ancient humans modified animal bones. Her research is helping to reveal more about where early humans lived and how those environments have changed over time. She's currently studying remains from Tanzania's Olduvai Gorge (funded by SSHRC and the Leakey Foundation), where researchers previously discovered stone tools and evidence of early human ancestors going back as far as 2 million years.
In this interview, Akuku shares her experiences and advice with Science News Explores. (This interview has been edited for content and readability.)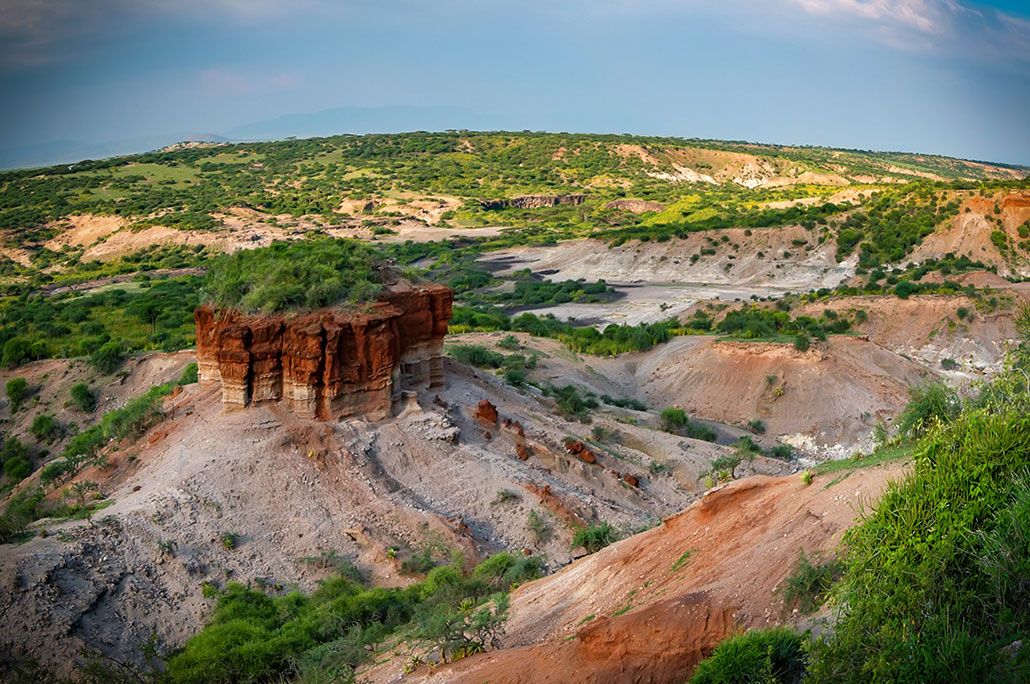 What inspired you to pursue your career?
When I was doing the Young Researchers Club, I just thought of it as a hobby. I didn't think of it as a career. Growing up, I thought I would be a pathologist or even an author since I loved writing stories. When I graduated high school, I knew that I wanted to do something with history, literature or a mixture of the two. In Kenya, you can select the course you want to do based on the subjects that you excelled in during high school. I studied anthropology and gender studies. I chose those two because they have a bit of everything. Since I grew up with a single mom, I've always wanted to empower women.
But after my four years in university, I was sure that I wanted to do archaeology. I did my master's in South Africa and majored in zooarchaeology. Now I'm studying for my doctorate.
How do you get your best ideas?
When I come up with ideas, I don't usually think it's going to be my best idea. I just want to try something different. In my field, you research your own stuff, but others may have done it before using their own methods. You reference those methods using trial and error. You look at their methods and see if we can come up with something better by changing them a little bit. Then I run it by my supervisors, and they help me refine it. My best ideas come to me at 3 a.m. I'll wake up with an idea and write it down. If I don't make a note of it, I'll forget.
What's one of your biggest successes in your career?
I received an offer for a fully funded master's at the University of Witwatersrand in South Africa, which is a great university. I wasn't thinking of getting a master's then. I wanted to do it in the future, but I wanted to stay with my daughter. When I was earning my bachelor's, I went to university and worked at the same time to support her.
My mom said that while it may seem like a long time, doing the program would be good for my daughter and me. My mom also offered to help look after my daughter. So I decided to go.
When I arrived in South Africa, I only knew one person. We had met through a previous excavation and became housemates. I met more people, and they became my support group. I'd attend school for a few months and then go home for a few months to visit. But I didn't know if it would work out. The master's was supposed to take two years, but I finished it in one year. I wanted to get it done so I could go back home to my daughter.
I remember the day the results came back. I was at home with her and found out I got a master's with distinction. My mom and my daughter were so proud of me. Everything that my mom had said when I was crying and not listening to her had come true. I've received better scholarships and funding since then. If it wasn't for that hectic one year, I wouldn't be where I am today. And I think that has been my greatest achievement. Educators and Parents, Sign Up for The Cheat Sheet
Weekly updates to help you use Science News Explores in the learning environment
Thank you for signing up!
There was a problem signing you up.
What was one of your biggest failures and how did you get past it?
It's not really a failure. It's a downside. I've had rheumatoid arthritis since I was 13 years old. It affected various joints. When I got the scholarship for graduate school, I was supposed to go in 2017. But my left knee became completely destroyed and fused. I couldn't walk for months. I developed muscle atrophy and had to delay going to school until the next year. I underwent a total knee replacement. It was the hardest thing because I was used to doing fieldwork, running around and taking my daughter to school. I couldn't do any of those things anymore. I was on crutches. I went to physical rehab where they have to teach you how to walk again. It felt very demotivating. Not being able to do stuff for my child was also really painful.
What do you like to do in your spare time?
I love watching anime and Korean thrillers. The thrillers are so well done. I haven't been writing much lately because I'm always working on my thesis. I also dance and go to the gym. I haven't read a book in a while, but I do also love reading books.
What piece of advice do you wish you'd been given about your career when you were younger?
Be prepared to encounter what we call impostor syndrome. This field is white-dominated and still male-dominated. So going into it as a woman of color, you always feel inferior. You're made to feel inferior. You feel like you have to work twice as hard just to be recognized. Or sometimes you feel you're not working hard enough or that you don't fit in. But I've learned to deal with it. Now I always tell everyone they are worthy and smart enough. That they belong here because they will tell a story about their past. Don't feel like you don't belong here. What you're doing counts.