Scientists Say: Dung
Poo, feces, poop, manure, crap. This is an animal's number two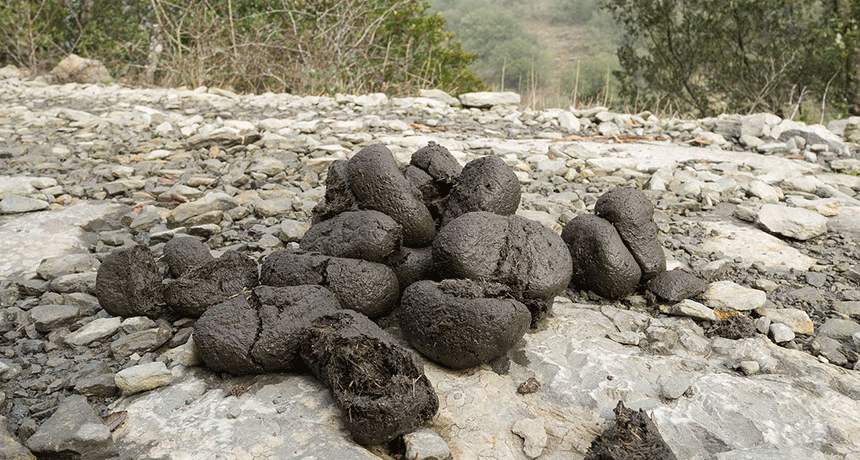 Dung (noun, "DUHng")
This is animal poop. Poo. Feces. Manure. Dung is a word scientists use to refer to animal poop but not for human feces. It refers to the solid, or semi-solid (ew) remains of food that an animal can't digest.
In a sentence
In Australia, sheep may spread a poisonous weed's seeds in their dung.
Check out the full list of Scientists Say here. 
Follow Eureka! Lab on Twitter