Scientists Say: Stratigraphy
This is the study of rocks and their location relative to each other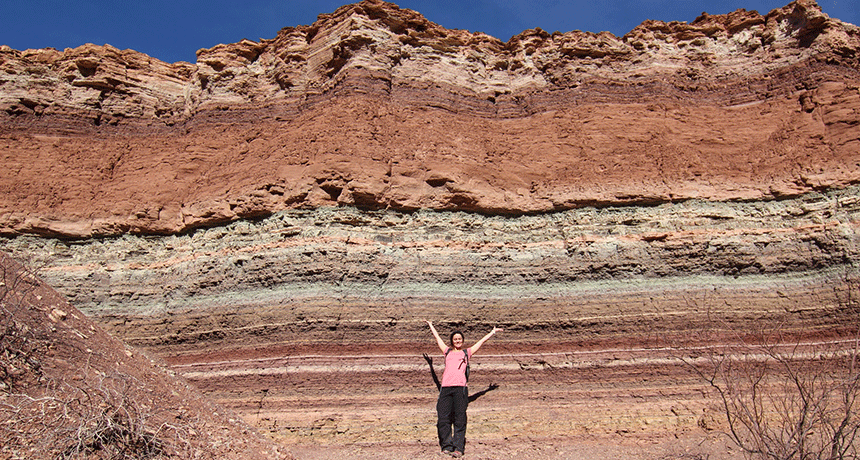 Stratigraphy (noun, "Strah-TIG-grah-fee")
This is a branch of geology that focuses on geological strata, or rock layers. The ground beneath your feet is not one solid mass. It has layers, like the layers of an onion, on its outer crust. These layers build up over time. Dust settles, and organisms die and turn to mud. That dust, mud and other material eventually turns into rock. The composition of that rock is different depending on what has gone into making it.
Scientists study how these layers were made and how they are organized. That's because stratigraphy can hint at Earth's past. For example, studying layers of rock can show when an area changed from a sandy seabed to a muddy swamp. Examining the fossils in the rock layers can show what kinds of ancient creatures lived together at the same time. Rock layers can even provide clues about dramatic events — like the asteroid that helped to wipe out the dinosaurs.
In a sentence
Some scientists who study stratigraphy think that people have altered the Earth's layers enough that it might be a sign of a new unit of geologic time — the Anthropocene.
Check out the full list of Scientists Say here.