Scientists Say: Zooplankton
These are tiny, floating predators of the sea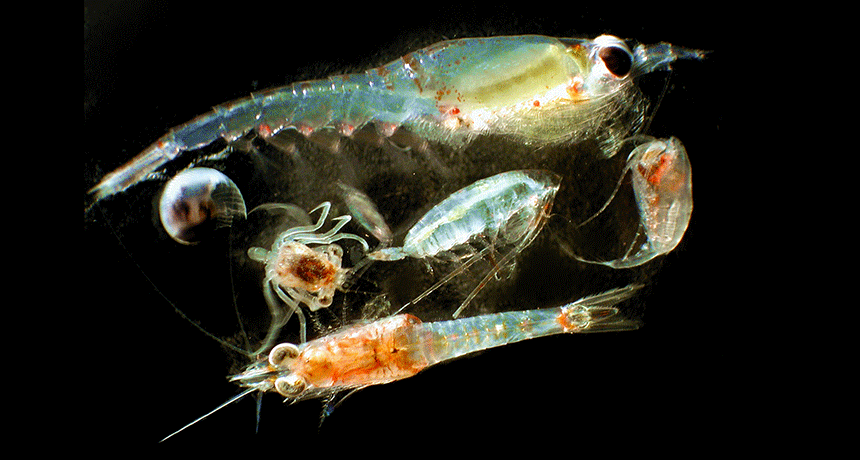 Zooplankton (noun, "Zoh-uh-PLANK-ton")
These are a type of plankton — tiny organisms that drift freely in the sea. These critters can be so tiny you need a microscope to see them up to about the size of a flea. Some zooplankton remain that tiny forever. Others are the baby version of species that grow up to become larger animals, such as fish or crabs. 
Some plankton — called phytoplankton — are plant-like. They produce energy from the sun. But zooplankton are predators. They prey on phytoplankton and on other, smaller zooplankton. But these tiny, fearsome hunters are hunted themselves. Zooplankton are part of a balanced diet for many fish, birds and whales.
In a sentence
In the Arctic, some zooplankton prefer their food chilled and dine on sea-ice algae.
Check out the full list of Scientists Say here.