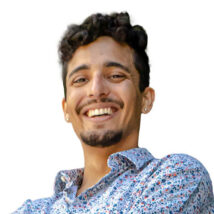 Luis Melecio-Zambrano
Science Writing Intern, Summer 2023
Luis Melecio-Zambrano is the summer 2023 science writing intern at Science News. They are finishing their master's degree in science communication from the University of California, Santa Cruz, where they have reported on issues of environmental justice and agriculture. Their work has appeared in Science, Mongabay, Eos and the Mercury News, among other publications. Support Science Journalism
Science News Explores is a nonprofit. Support us by donating now.
Donate
All Stories by Luis Melecio-Zambrano
Tech

Even when it's pitch black, the new imaging system can create clear images while also accurately gauging distances to objects.

Animals

The spikes were meant to keep birds away. But five nests found in Europe may use the bird deterrents for structure and to scare off predators.