These free programs can help teens seeking to quit vaping
Help may be no further than a text or phone call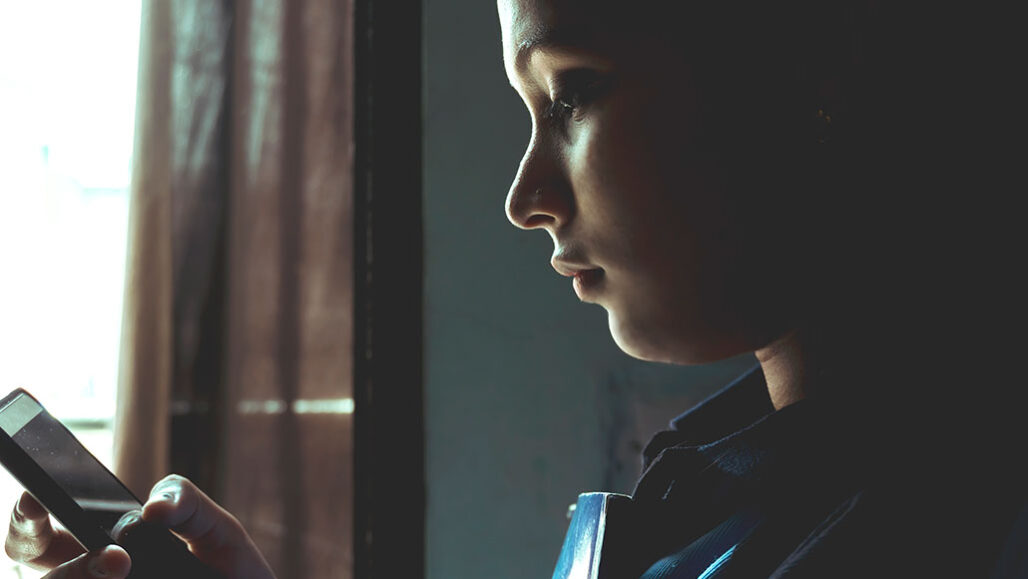 Most kids and teens know that cigarettes are addictive. But they might not think the same is true for e-cigarettes. "When kids start vaping, most have the impression it won't be hard to stop," says Tracy Smith. "They may not think it's as addictive as other tobacco products." In fact, they soon learn, vaping can be very hard to ditch without outside help. Most kids don't know where to find such help. But it does exist — and it's free.
Smith works at the Medical University of South Carolina College of Medicine, in Charleston. There she has been developing vaping-cessation (Seh-SAY-shun) programs for teens. Her team's data have shown that close to half of young vapers now want to quit.
Unfortunately, notes Bonnie Halpern-Felsher, "There are not a lot of cessation programs for youth." A psychologist at Stanford University in California, her work explores why teens vape and what could help them stop.
Some programs aim to prevent kids from starting to vape. Her group runs one such program. But cessation programs are another issue. None to date have used science to study and measure how well they succeed in helping kids give up e-cigarettes. And, she adds, the Food and Drug Administration has not yet approved any nicotine-replacement therapies for kids.
But that doesn't mean kids must figure out how to quit on their own. A few programs are offering teens free help, and on their terms. Educators and Parents, Sign Up for The Cheat Sheet
Weekly updates to help you use Science News Explores in the learning environment
Thank you for signing up!
There was a problem signing you up.
This is Quitting
Megan Jacobs helped develop one of the best-known programs, called This is Quitting. It's run by the Truth Initiative in Washington, D.C. It's the nation's largest group devoted to ending tobacco use.
This program works solely through texting. Text DITCHVAPE or DITCHJUUL to 88709. An automated program asks a couple quick questions and then tailors its messages to you. It sends daily texts for a month and a half before your intended quit date. It continues on for another two months after that.
Experts provided some of its tactics, Jacobs says. "You'll also gets words of advice or encouragement from other young people who have gone through the quitting process." Participants can request particular help for cravings, stress or a relapse (return to vaping after trying to quit).
As of August 21, the Truth Initiative's program had enrolled more than 195,000 teens and young adults. Open to any tobacco user, she notes that most who enroll vape. And the program has seen some success. Over the past year, one in three vapers who had used the program for three months were no longer vaping, she reports.
Right now, her group is running a clinical trial among 18- to 24-year-olds. Notes Jacobs, "we have seen a fairly high level of addictedness." Some 98 percent of teens in the program reported daily vaping — 87 percent within an hour of waking. Such early vaping is a sign someone is addicted or close to it. Still, she says, "We're seeing pretty strong and consistent quitting outcomes."
My Life, My Quit
Every state has a free, quit-nicotine hotline. You can reach the hotline for your state by calling 800-QUIT-NOW (800-784-8669). (The National Cancer Institute also runs a quitting hotline, in English and Spanish, at 877-44U-QUIT, or 877-448-7848.) National Jewish Health, a hospital in Denver, Colo., runs 19 of the state hotlines.. "So we're not strangers to tobacco cessation," says Thomas Ylioja, who heads the hospital's program.
By 2018, news media were noting many kids wanted to stop vaping but could only find programs aimed at adults. So National Jewish Health convened groups of teen vapers to ask what type of program they'd use.
Based on what they learned, Ylioja's group rolled out My Life, My Quit on July 1, 2019. Unlike the Truth Initiative's program, this one offers live coaching over the phone or online chats. It also has automated online help and phone texting.
"A lot of the young people we talk to are pretty heavily addicted to nicotine by the time they get to us," Ylioja says. For instance, he notes, three in every four feel a need "to vape within 30 minutes of waking."
In its first year, close to 1,300 kids signed up for the program. Participating states set some ground rules, such as whether kids can take part without their parents knowing. (Not quite half of the kids said they weren't telling their parents.)
A good measure of success is how many vapers still use e-cigarettes seven months after first trying to quit. The coronavirus pandemic hit before many people reached that mark. So Ylioja's program only has a three-month follow-up for most people. It found 57.9 percent of kids who opted for automated support (such as texting) had quit. With phone coaching, the quit rate jumped to 87 percent.
Healthy Futures
Stanford University's School of Medicine has developed a youth-oriented tobacco-prevention toolkit. It includes a Heathy Futures program that gives teachers and parents training on how help kids give up nicotine.
But it doesn't show them how to quit. It just seeks to help "move kids towards quitting," says Halpern-Felsher — "as the step before."