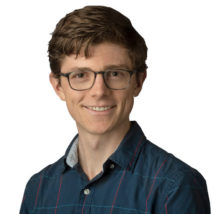 Jonathan Lambert
Staff Writer, Biological Sciences, Science News
Jonathan Lambert joined Science News in 2019 as a staff writer covering biological sciences. He earned a master's degree from Cornell University studying how a bizarre day-long mating ritual helped accelerate speciation in a group of Hawaiian crickets. A summer at the Dallas Morning News as a AAAS Mass Media fellow sparked a pivot from biologist to science journalist. He has previously written for Quanta Magazine, NPR and Nature News. Support Science Journalism
Science News Explores is a nonprofit. Support us by donating now.
Donate
All Stories by Jonathan Lambert
Animals

Keeping cats indoors is the best way to prevent them from killing wildlife. But small changes to diet and play can help, too.