These science trips for girls are so cool, they're glacial
Want to see a glacier? Applications to join an expedition are due by the end of January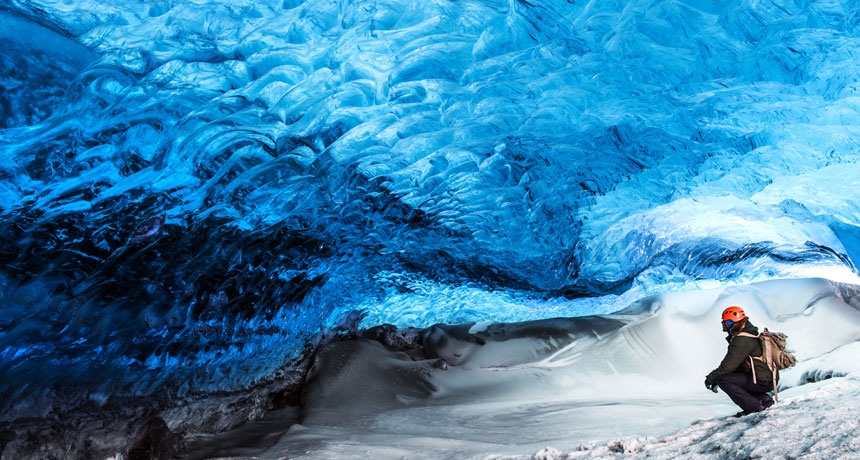 A science-based way to escape the summer heat? Yes, please! Inspiring Girls Expeditions is offering free science expeditions for girls to explore glaciers and help conduct research in summer 2017. Groups will travel to the Gulkana Glacier in Alaska, Mount Baker in Washington or to the Findel Glacier in the Alps in Switzerland. One group will even explore Bear Glacier in Alaska by kayak.
Inspiring Girls Expeditions provides immersive science experiences for teen girls. Teens admitted to one of its programs will work with glaciologists — scientists who study glaciers — to study and learn about these huge masses of ice. The girls will explore these unique environments with female engineers, mountain guides, marine biologists, ecologists and other scientists and wilderness experts.
Four trips are currently available:
Applicants must be 16 or 17 on June 1, 2017 to qualify. Girls will be selected based on a diversity of life backgrounds and experiences. Applications, found here, are due January 31, 2017 at 9:00 a.m. Alaska time.
Inspiring Girls Expeditions is sponsored by the National Science Foundation and the University of Alaska Fairbanks. Girls on Ice – Switzerland is supported by the Swiss Federal Institute of Hydrology and Hydraulics in Zurich, the Geographical Institutes of the Universities of Friborg and Zurich and the Paul Scherrer Institute.
Follow Eureka! Lab on Twitter