Scientists Say: Chromosome
This is how a cell organizes its DNA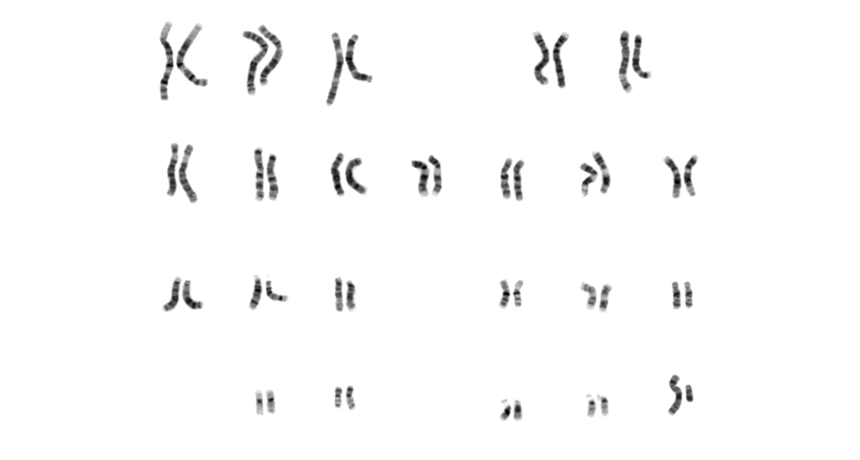 Chromosome (noun, "CHROH-moh-sohme")
This is a threadlike strand of single long piece of DNA — the molecule that carries instructions for a cell. The DNA strand is wound around proteins called histones. Without this organizational system, DNA strands would take up too much space to fit inside a cell.
The DNA strand of each chromosome contains many genes. Genes are instructions for making proteins. How the DNA strand is wound determines whether the genes are available to be made into proteins.
Chromosomes usually come in nearly identical pairs. Exceptions are the X and Y chromosomes. Female humans have two similar X chromosomes. Males, though, have one X and one Y.
In a sentence
Attaching a dye to a molecule in a cell — and activating the dye with light — allows scientists to watch chromosomes move as a cell divides.
Check out the full list of Scientists Say here. 
Follow Eureka! Lab on Twitter