Scientists Say: Photochromic
This word describes chemicals that change shape in response to light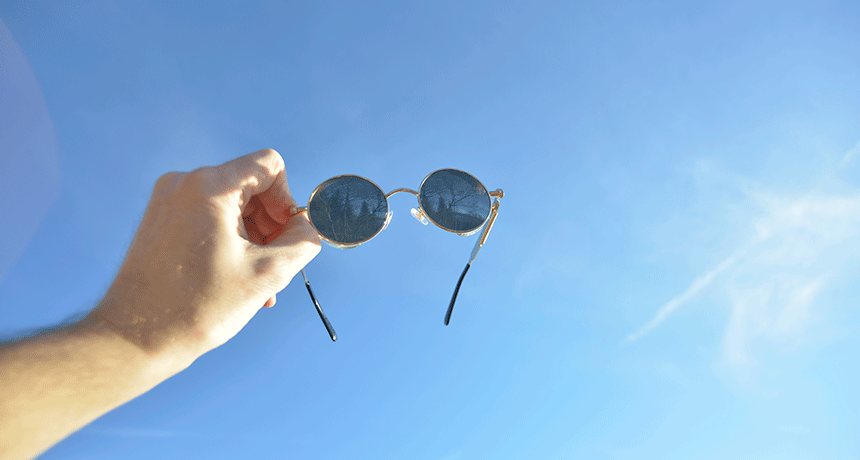 Photochromic (adjectve, "Photo-CHROME-ick")
This word is used to describe a chemical that can change shape in response to a specific wavelength of light. To our eyes, this change in shape changes the chemical's color.
The lenses of some eyeglasses are coated with a photochromic chemical. When the person wearing the glasses steps outdoors, ultraviolet light from the sun changes the shape of the chemical on the lenses. The chemical then reflects more light and appears darker, changing eyeglasses to sunglasses!  
In a sentence
A teen used a photochromic pigment on her skin to figure out when it was time to reapply her sunscreen.
Check out the full list of Scientists Say here. 
Follow Eureka! Lab on Twitter