Scientists Say: Zirconium
This super-tough substance might be best known as an element in fake diamond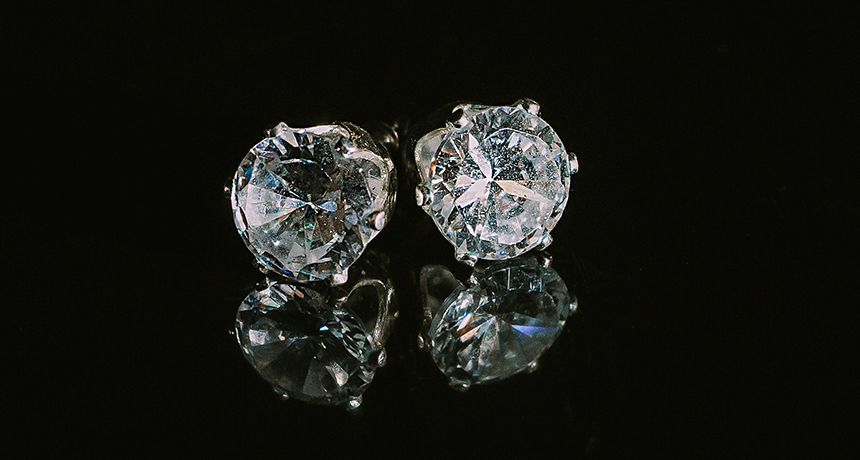 Zirconium (noun, "Zer-CONE-ee-um")
The element zirconium is a hard, shiny, grey metal that is usually isolated from the mineral zircon. (That mineral also contains oxygen and silicon.) People mine zircon from the Earth's crust.
Zirconium is very resistant to heat and other forms of radiation. It's also hard to destroy or damage. This makes it useful in hot situations. For example, someone might use zirconium in a mold into which molten iron is poured. Zirconium is so tough that it's also used in nuclear reactors to protect the outside world from the radiation inside.
When one atom of zirconium is bound to two atoms of oxygen, it becomes cubic zirconia. This is a shiny material that looks like a diamond. In fact, it's often used in jewelry when someone wants a diamond's appearance but doesn't want to spend as much as a real diamond would cost.
In a sentence
Scientists have looked for zirconium in moon rocks to find out where our lunar neighbor might have come from.
Check out the full list of Scientists Say here.