Flush-free fertilizer
Scientists have found a new use for human urine — as a potent crop fertilizer.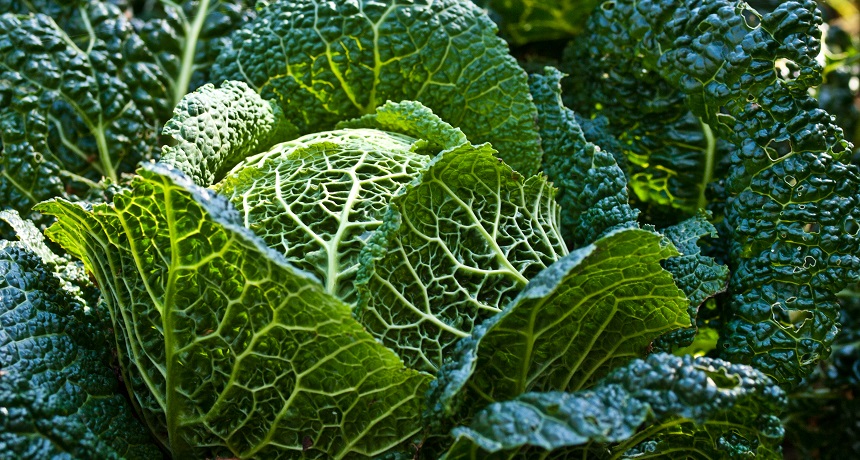 Most urine ends up in the toilet, as it should. But the garden may be another appropriate place to send human pee, according to scientists in Finland. The yellow liquid appears to help cabbages grow.
Researchers from the University of Kuopio grew cabbages under three conditions. For the first group of plants, they added conventional fertilizer to the soil. They treated a second group of cabbages with human urine that had been stored for 6 months. They let the third group grow without any soil treatments.
Results showed that the urine-treated cabbages grew to be bigger than the other groups. Those plants also carried fewer germs.
So, how does a pee-grown cabbage taste? Just fine, the researchers say.
They made sauerkraut from cabbages grown in all three conditions. A panel of tasters noticed differences in flavors among the groups, but they liked all three equally.
Nutrients in a person's urine depend on what she or he has eaten. Analyses of urine used in the new experiments, however, show it contained amounts of nitrogen, phosphorus, and potassium that were similar to concentrations of those nutrients found in commercial fertilizer.
According to the team's calculations, urine collected from one person throughout a year could fertilize a 90-square meter (970-square foot) plot of soil. More than 160 cabbages could grow in that space.
Compared to a plot treated with conventional fertilizer, a pee-treated plot could grow 64 kilograms (140 pounds) more cabbage, the researchers say. Compared to an untreated plot, the urine-treated plot could yield 256 kg (564 pounds) more cabbage.
Earlier this year, the same team reported that cucumbers also grow better with human urine than with conventional fertilizer.
The power of human pee to grow crops is only just being realized. Next time you flush, imagine the possibilities!
Going Deeper:
Raloff, Janet. 2007. They fertilized with what? Science News 172(Oct. 6):222. Available at http://www.sciencenews.org/articles/20071006/note16.asp .