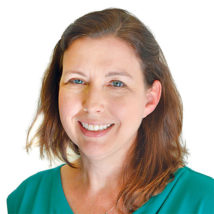 Carolyn Gramling
Earth & Climate Writer, Science News
Carolyn is the Earth & Climate writer at Science News. Previously she worked at Science magazine for six years, both as a reporter covering paleontology and polar science and as the editor of the news in brief section. Before that she was a reporter and editor at EARTH magazine. She has bachelor's degrees in Geology and European History and a Ph.D. in marine geochemistry from MIT and the Woods Hole Oceanographic Institution. She's also a former Science News intern. Support Science Journalism
Science News Explores is a nonprofit. Support us by donating now.
Donate
All Stories by Carolyn Gramling
Fossils

Dinosaurs may have weathered freezing conditions about 202 million years ago, thanks to warm feathery coats.