Scientists Say: DNA
This molecule holds the instructions for how to build and maintain a living thing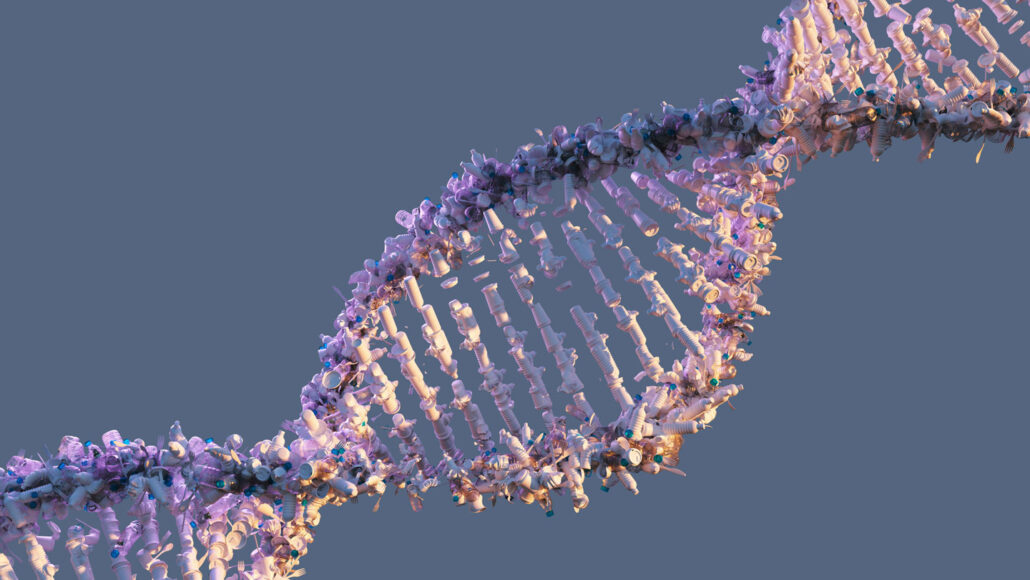 DNA (noun, "DEE-EN-AY")
DNA is short for "deoxyribonucleic acid." It is a molecule inside the cells of living things. This molecule holds the instructions for how to make and maintain a specific life form. It is what distinguishes bacteria cells from those that make up bees or banana trees. It is also what makes each person on Earth unique.
In simple, one-celled organisms, DNA floats around the middle of a cell. In more complex living things — such as people, plants or animals — this genetic material is stored in a cell's nucleus.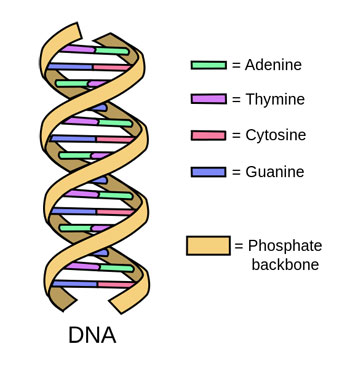 DNA's instructions for life are encoded in its chemical makeup. Each DNA molecule is shaped like a twisted ladder, or double helix. The two long sides of the ladder are called its backbone. Each rung of the ladder is made up of two molecules called bases, bonded together. In DNA, these bases are adenine, cytosine, guanine and thymine. They form pairs of bases — base pairs — up and down the length of the ladder. The order, or sequence, of the base pairs along a double helix of DNA encodes how to make a specific life form.
In other words, the chemical instruction manuals for all living things are just different combinations of the same four molecules. This is similar to the way all stories are just different combinations of letters in the alphabet.
All humans share 99.9 percent of our DNA. We also share nearly 99 percent with chimps and bonobos, our closest animal cousins. And we even share DNA with bananas! Humans' common DNA is the basic blueprint for traits shared by most people, such as having two arms and two legs. The DNA that differs between people contains the instructions for features that vary from person to person, such as hair and eye color. Living things pass down DNA to their offspring. That's why children inherit traits, like hair and eye color, from their parents.
In a sentence
An animal's DNA can serve as a kind of calling card; by studying DNA left behind in an environment, scientists are able to track which animals have been there.